Edit: The giveaway portion of this post is now closed, but please feel free to leave comments about Ms. Rardin and her books if you feel so inclined.

I'd like to interrupt Banned Books Week and take a moment to remember Jennifer Rardin. You may remember the shock last week when she passed away suddenly and a few of us book bloggers decided we'd like to get together in a sort of memorial for her.

Ms. Rardin was a smart, funny, and generous lady. Anyone who ever read her blog couldn't fail to recognize her wit, and if you're like me, that wit would cause enough interest you'd be forced to pick up her books. The Jaz Parks series was full of the same smart and funny flavours as Ms. Rardin herself. Written in the first person, the books stood out amongst the oversaturated urban fantasy genre with a heroine who could not only take out her enemies but was intelligent in how she went around it. The books are a beautiful blend of shoot-em-up action and character-driven plotlines... and did I mention Jaz is an assassin who works for the CIA under her vampire boss?

Suffice it to say urban fantasy has suffered a great loss with Ms. Rardin's having passed away, and we owe her great thanks for all the hours of writing she put out for our enjoyment.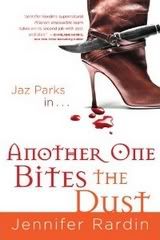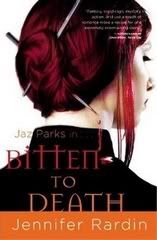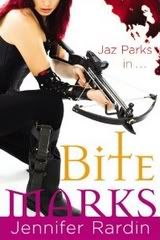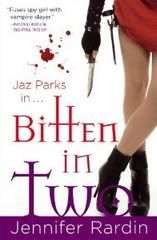 I'll be giving away one of her books to a random commenter today. As always, this is an international giveaway: if I can send it, you can win it. You may also want to visit the other blogs participating in the collective giveaway/tribute going on:

Book Lovers Inc.
The Book Pushers
Dren's B-Spot
Lurv a la Mode
Reading Angel
Renee's Book Addiction
Sidhe Vicious Reviews

Special thanks to Has at The Book Pushers for organizing all this.